Instruction for filling the payment details
Video Instruction for profile registration: https://www.youtube.com/watch?v=AvVT_mwUHSQ
Video Instruction for Online Shopping: https://www.youtube.com/watch?v=iFVQQZ-WbiE
--------
Payment at Dressup.ge is possible via Visa, MasterCard and Amex cards from any Bank.
Please be informed, in order for a successful purchase, there has to be an appropriate amount on the card.
Instruction for filling the information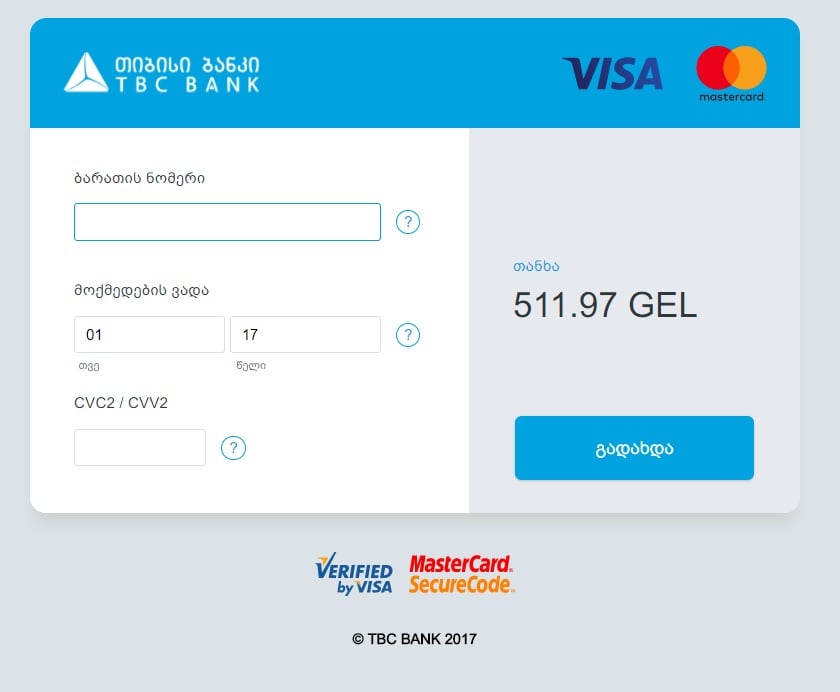 After selecting Payment Method in your shopping bag, you will be redirected on the following page:
Fill in the given field and click "Pay" button.
In case of additional question, contact us:
Business hours of the service center:  Monday – Friday, 10.00 AM – 19.00 PM
Hotline: 2 38 48 68
Email:  info@dressup.ge
Write to us in chat or using the contact form of the site.